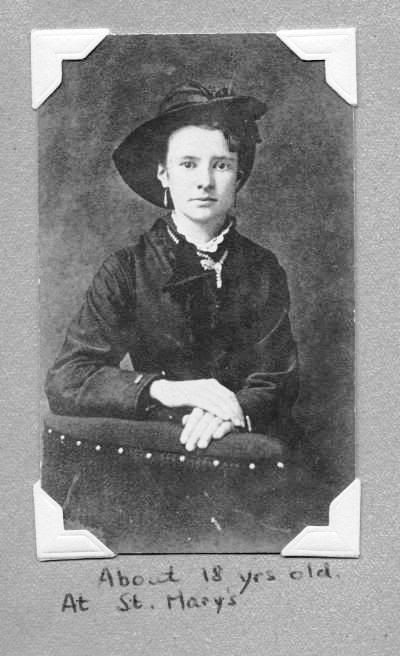 After receiving such positive information from the college my great grandfather attended, I realized that I hadn't contacted
the school
where my great grandmother went, so I did.
I quickly received an email reply telling me that there had been a fire at the school in 1924 and that the records had been destroyed at that time, but they were sending me some information about the school that might give me an idea as to what it was like during the 1870s. I looked for an attachment to that email to find the information, but then I realized that "send" meant U.S. mail.
Yesterday, when we returned from the coast, it was in the mailbox.
I expected a page or two, but no. I received a 400 page book about St. Mary's. It was amazing. I couldn't put it down.
It seems that the school was hit by lightning in 1924 in the wee hours of the morning.
My great grandmother, Matilda Greenfield Johnson, was a very smart business woman. The family, she, husband Joseph Stegner, and three children (my grandfather was the third), moved to the Spokane valley in 1889.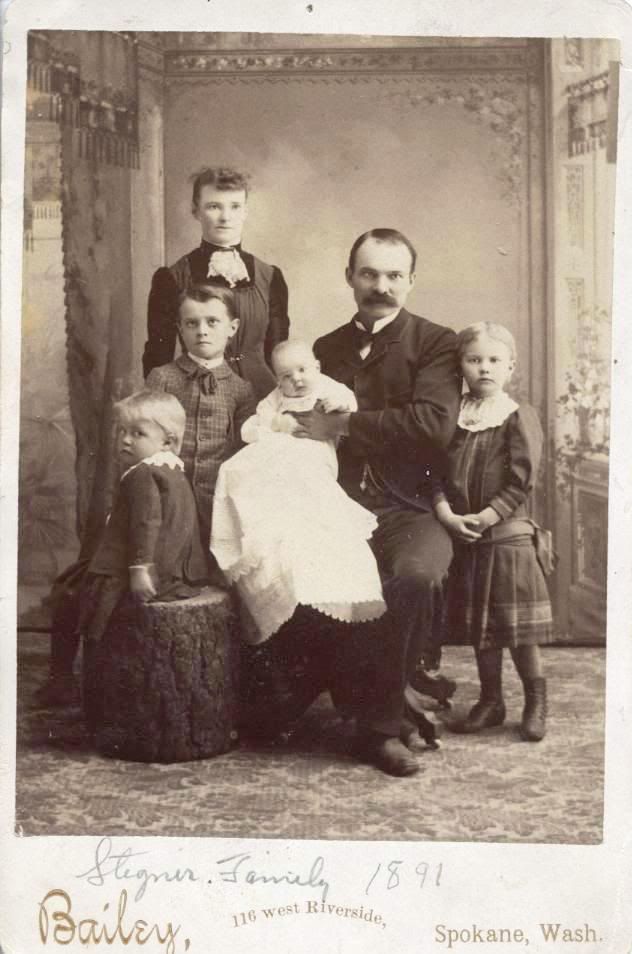 Two more children were born later.
Joseph died in 1895 leaving Matilda with a store to run and five children to raise alone out far away from the support of family and in a still less-settled part of the west.
I think, left in this situation, I would have been boarding the next train back to Minnesota, but she didn't. Matilda took the life insurance she received from her husband's death and purchased land. She stuck it out and did the best with what she had. She prospered.
When I consider these facts about her life, I wonder how much of that was just who she was and how much was her education. As I read about
St. Mary's
, I give much more credit, than I did originally, to the education she received there.